USE CASE 01
STEEL INDUSTRY
Data-driven predictive maintenance for continuous casting optimization
A long product metal producer wants to reduce costs by avoiding production stoppages and efficient maintenance. The client focused on the continuous casting section, the most challenging production process. The scope of the mission is to apply AI technologies to predict failures and plan maintenance on 4 cutting torches.
INDUSTRY/
Steel
FUNCTIONALITIES
#real-time monitoring #predictive models #process optimization
CHALLENGE
Cutting torches failures are costly and hard to predict due to the unstable nature of the process. High temperature and speed of the process pose challenges to maintain the environment under control and react promptly to any exceptions and deviations.
The client has so far relied on the experience of their operational experts to predict failures. But has since expressed interest in digitalization and automatized detection of critical events.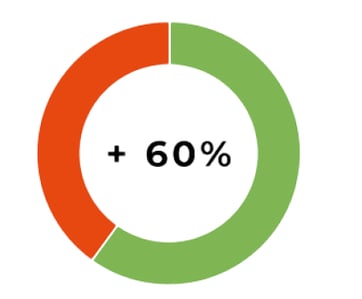 Asset Availability Increase
During the mission, 4 main root causes generated the most failures and brought the the highest cost/ benefit ratio.
76 models are deployed through the Wizata Platform, working in real-time and triggering prediction.
The system's improved stability saves time for the operational team, improving their efficiency as they can anticipate and adapt planning regarding malfunctions, rather than having to deal with emergencies.
The solution is ready to be replicated and integrated into other plants with little adaptation, leveraging on the combined previous work done by the two teams.
RESULT
The success of this mission allows the company to predict failures, thus avoiding useless downtime, cutting maintenance costs, and avoiding a decrease in production rate.
4 strands are connected in real-time to the Wizata platform.
Operators are directly notified in their inbox and by SMS about a deviation and a possible failure. This allows taking corresponding actions to avoid stoppage or last-minute intervention.
Engineers monitor the environment through the Wizata Platform, transforming and analyzing their data into insights.
KPls set at the beginning of the mission have been met successfully, and solid ROI has been generated since day 1.
IMPACT OF WIZATA PLATFORM