POWER YOUR
PRODUCTION WITH AI
WITH ENGINEERS, DATA SCIENTISTS,
AND AI TRANSFORMING DATA INTO COLLABORATIVE MAGIC


GET YOUR DEMO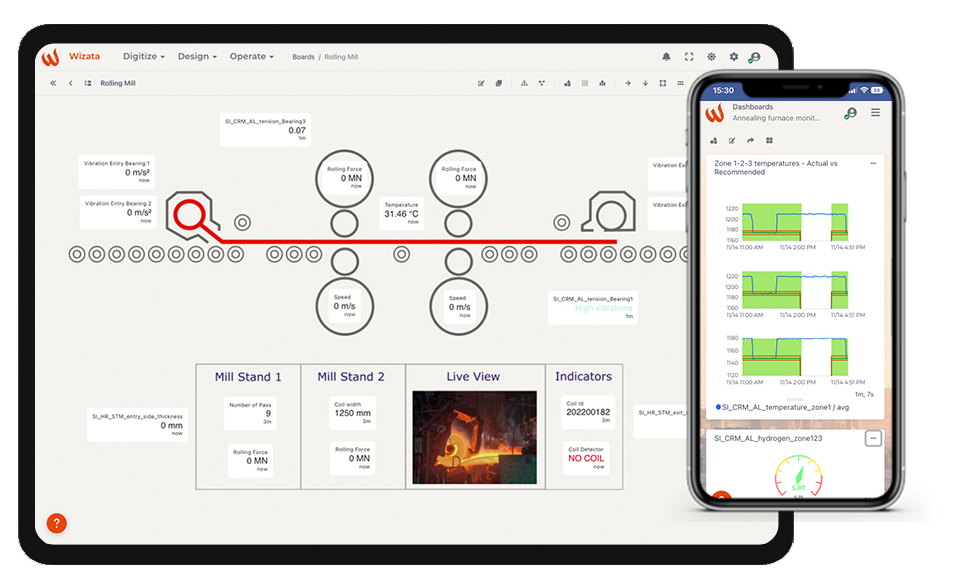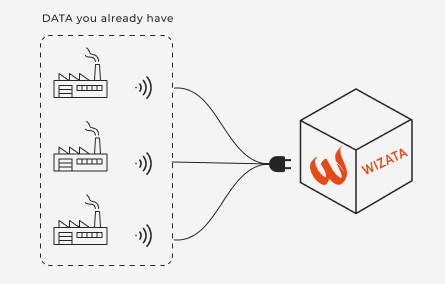 DIGITIZE
Map out your production process, assets, and data sets with ease to gain a crystal-clear understanding of your operations.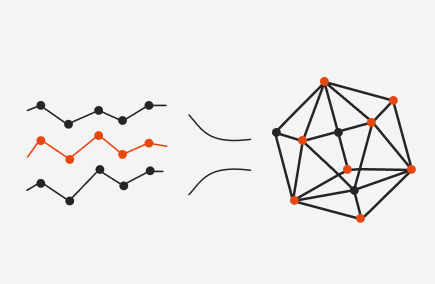 DESIGN
Crafy your own AI solutions effortlessly, using intuitive drag-and-drop or

pre-built AI tools,

to unlock maximum value

.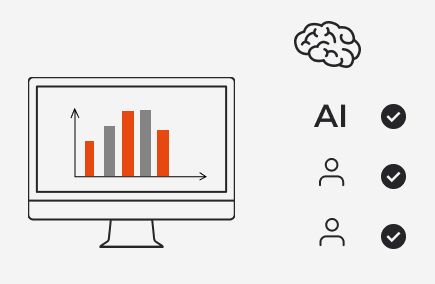 OPERATE
Operate your shop floor to s

ee, find, and fix issues quickly

in real-time.
+ 7 %
OPERATIONAL
EQUIPMENT EFFICIENCY
Use Case
INDUSTRY/
PROCESS MANUFACTURING
In its constant effort to leverage digitalization and industry 4.0 loT, a global lime producer has the goal of automating Kiln, a furnace technology, within their plants in several locations and optimizing their daily operations with the use of data-driven insights from production data.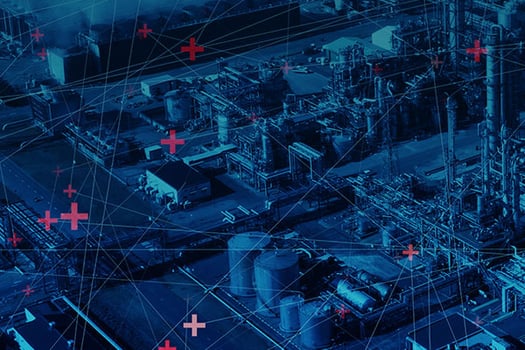 Features
At Wizata, we develop and perfect advanced AI tools that you can use to improve your operational equipment efficiency, decrease energy consumption, and gradually increase your ROI.
TRUSTED BY COMPANIES ALL OVER THE WORLD
"A proprietary tool will be cheaper than the Wizata platform and sufficient for a very simplistic use, but as soon as you want to do something with this data in real-time it is either impossible or expensive and with a lot of intermediaries and therefore a risk of bugs which increases beyond reason."
"We decided to work with Wizata because they have a better business knowledge of process manufacturing than the competition and their collaborative approach allows us to stay in control of our IP"
"The AI expertise of Wizata combined with the skills of our engineers allowed us to identify significant opportunities of yield improvement in one of our facilities."
Lean On The Experts
You don't have to do it alone. Our team of experts is waiting to help you.
Book demo
How it Works