DATA-DRIVEN INDUSTRY PROCESSES
BRINGING PROCESS ENGINEERS AND AI TOGETHER
A DIGITAL APP TO EMPOWER YOUR TEAM WITH DATA & AI

Save time that impacts your bottom line
Connectivity within days

Data automation for your team

Easily scale your production lines and facilities

Cloud & edge communication to never lose data

Prevent downtime by spotting anomalies in seconds

Have full control
Custom monitoring of your assets

Create real-time alerts for your teams

Easily build no-code applications

Enhance your Legacy workflows

Add your own team algorithms

Keep your IP
Reviewed and approved by Azure and AWS

Encrypted communication

Data and proprietary algorithms stay yours

IoT Edge traffic monitored to detect intrusion and counterfeit data
CEMENT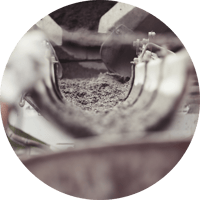 STEEL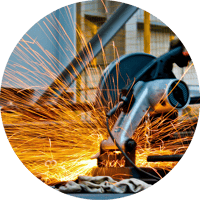 MINING

-

INDUSTRY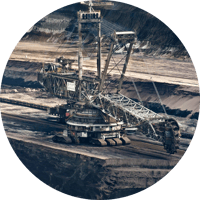 TESTIMONIALS
TÉMOIGNAGES
"Wizata's Data Explorer tool has helped my company streamline data management to improve overall efficiency. The platform allows easy data management from multiple sources using one highly visual dashboard. I found it extremely useful when it comes to navigation and rapid data analytics. AI modelling is able to predict future trends and identify weak spots in the operation much faster than anyone expected. "
"A proprietary tool will be cheaper than the Wizata platform and sufficient for a very simplistic use, but as soon as you want to do something with this data in real-time it is either impossible or expensive and with a lot of intermediaries and therefore a risk of bugs which increases beyond reason."
"As a veteran financial advisor for mining companies all over the world, it's my job to identify the key factors that determine the cost of running a mining operation. One small mistake can end up costing the company millions of dollars, which makes my job extremely stressful. However, after I saw the power of Wizata's AI, I immediately saw the massive potential it offers. It took the software only a few days to identify the issues in the operation. The data is accurate and extremely useful, and the software helped the company optimize production and gain a substantial boost in ROI."
"I remember how much work it took to generate a single performance report before we got the custom solution from Wizata. After the implementation of tracking sensors within our existing legacy assets, the management became much easier. Today, I can quickly find trends and identify issues on specific manufacturing lines with a few clicks. Moreover, our team members use the Blockly feature every day to expand the data algorithm to further improve the operation."
"Running a manufacturing operation with dozens of employees and hundreds of assets is a daunting task. Without the right solution, it would take us weeks to create reports and identify potential bottlenecks in our operation. However, after Wizata provided us with a custom operation management platform, we are able to monitor every asset in real-time. The built-in AI does an excellent job of creating reports with useful insights we could never find manually. Our operation is far more efficient since we implemented the IIoT system."