SUSTAIN A HIGH-QUALITY

PRODUCTION
Through machine learning, you can find patterns in the historical data that led to improved or decreased quality, thus giving the possibility to know what to do to avoid quality issues or increase quality from satisfying to even better.

A well-trained machine learning model can recognize, even beforehand in some cases, situations where quality is likely to get off-track and actions that were taken to return to the desired quality. Once deployed in real-time execution, AI solutions can anticipate quality issues and prescribe process changes to avoid or minimize quality issues.

Trained in a more efficiency-driven approach, a machine learning model can also detect the optimal settings of the production process that resulted in top-tier product quality output. In production, such a model can make the process converge and maintain to these optimal conditions.

With better control of process quality, the risks of reprocess/scrapping are drastically reduced and associated with savings in process costs with better quality products and associated price to the market.
QUALITY CONTROL
Use the power of artificial intelligence via the Wizata platform to optimize your manufacturing quality. Recognize the patterns that lead to quality defects and learn how to prevent them.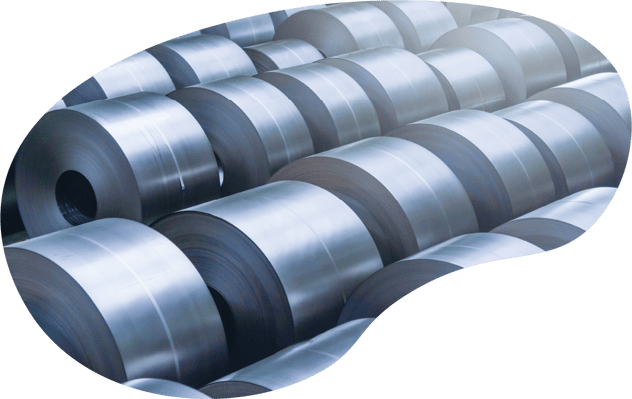 GUARANTEE THE HIGHEST QUALITY PRODUCTS
Optimize your production quality thanks to artificial intelligence
The quality of the materials you make depends on several variables related to your production line as well as its environment. Quality is not only what differentiates your product from the competition, but also what justifies the price of your product and proves your valuable know-how. By optimizing the quality variables, you can reduce production costs and energy/material consumption, increase the value of your product and increase customer satisfaction.
Working on one or more of these points is our core business. The data that you collect during your production process offers you the opportunity to build up continuous intelligence. Your business expertise, combined with our know-how in data analytics and our expertise in the field of artificial intelligence, enables us to work on new and as yet unknown hypotheses and ways of optimization.
LET'S SOLVE YOUR MOST COMMON
QUALITY PROBLEMS TOGETHER
These quality problems can often be traced back directly to material properties or special features of the manufacturing process, and in some cases lead to considerable production losses with severe financial consequences. Artificial intelligence helps to analyze and address certain quality problems. In metal production, for example, people often talk about:
Magnetic properties

Oxidation

Resistant residues

Thickness, width, tensile strength, tolerance, grain size

Edge and cross cracks

Jacket or surface coating

Fine lines/scratches

Surface cracks
With the functions of Digital Twin, Data Explorer, and AI Solutions Builder, the Wizata platform supports the manufacturing industry in accelerating digital transformation and simplifies the development and deployment of AI solutions from feasibility studies to recommendations for real-time production. This platform (SaaS - Software-as-a-Service), with the open architecture, acts as an orchestrator of your various assets (machines, sensors, AI, cloud, etc.) and ensures that you collect and easily explore your data.
STRIVE FOR 100% PRODUCTION EFFICIENCY!
WE AT WIZATA:
Are committed to the results

Make sure you can replicate our provided solutions

Offer transparent solutions that can be handled independently

Thanks to the technologies supported by Microsoft, we ensure that our solutions are sustainable

We ensure that our solutions adapt to your production environment within the time and space limitations
LEAN ON THE EXPERT
You don't have to do it alone. Our team of experts is waiting to help you.
BOOK A DEMO