ENSURE YOUR PRODUCTION LINES
RELIABILITY
Prior to accidental events, some precursor signs are always showing up in a variety of measures on machines. Some behaviors can be obvious and easily identified through operators. Other behaviors are more subtle and can't be interpreted by the human mind, as a catastrophic event can be brought by sequential and/or concomitant addition of minor events.

Machine learning can be used to detect and/or prevent behaviors associated with specific production process machinery health and condition.
AI can be trained to recognize every situation associated with the nominal performance of the production process and detect or anticipate drifts from this nominal performance. Operators can be notified automatically of a process drift and eventually with corrective actions to return to normality.

AI can be trained to estimate the remaining useful life of machine parts, thus maximizing parts usage and management, in addition to a reduction of unplanned maintenance stops and optimized maintenance scheduling.

AI can be trained to detect and diagnose specific process anomalies, and the sequence of actions required to recover the nominal operation of the process.
This non-exhaustive methodological list converges to a main impactful outcome: process downtime reduction, which is as – if not more – important as quality control in terms of ROI.
MAINTENANCE
Ensure the reliability of your production line by using the performance of the solutions based on Artificial Intelligence, detecting errors, reducing downtimes, and monitoring your assets in real-time. From preventative to prescriptive maintenance, our Wizata platform helps you identify the patterns that lead to unexpected downtime and learn how to avoid them.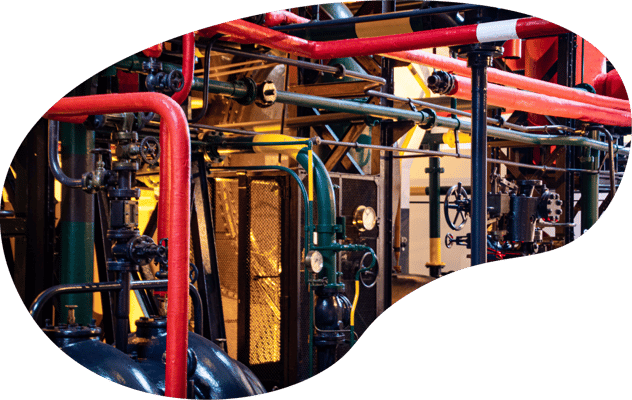 MANAGE DOWNTIMES AND MALFUNCTIONS
Act before problems arise.
Shift your planned maintenance to dynamic and data-driven interventions, act proactively before failures occur, and optimize resources when the life cycle can be extended.

Thanks to the Wizata platform, it is now possible to identify anomalies, analyze their causes, understand when a problem occurs, plan preventive interventions and determine specific actions to be taken.
DID YOU KNOW THAT MOST OF THE MAINTENANCE
COSTS CAN BE AVOIDED?
Based on Azure and the industry-leading know-how of our data scientists, we can help you with these topics:
Reduction of downtime

Reduction of unnecessary maintenance costs

Improve security

Error detection

Maintenance planning on request

Real-time monitoring

Help with decision-making
With the capabilities of Digital Twin, Data Explorer, and AI Solutions Builder, the Wizata platform supports the manufacturing industry in accelerating digital transformation and simplifies the development and deployment of AI solutions from feasibility studies to recommendations for real-time production. This platform (SaaS - Software-as-a-Service), with the open architecture, acts as an orchestrator of your various assets (machines, sensors, AI, cloud, etc.) and ensures that you collect and explore your data in an easy way that can keep sole control.
STRIVE FOR 100% PRODUCTION EFFICIENCY!
WE AT WIZATA:
Are committed to the results

Make sure you can replicate our provided solutions

Offer transparent solutions that can be handled independently

Thanks to the technologies supported by Microsoft, we ensure that our solutions are sustainable

We ensure that our solutions adapt to your production environment within the time and space constraints
LEAN ON THE EXPERTS
You don't have to do it alone. Our team of experts is waiting to help you.
BOOK A DEMO