FULL PROCESS CONTROL AND

OPTIMIZATION THROUGH AI
DISCOVER THE WIZATA PLATFORM IN 3 MINUTES:
With Digital Twin & Data Explorer, AI Solutions Builder and Automation of Production features, the Wizata Platform empowers the manufacturing industry to drive its digital transformation and facilitates the development of AI solutions from proof of concept to real time production recommendations for a complete loop process control through AI. This open architecture platform (SaaS– Software as a Service) acts as an orchestrator of your different assets (machines, sensors, AI, cloud, edge, ...) and ensures you gather and explore easily your data that stays under your sole control.
MEET THE PLATFORM AND ITS FEATURES:
TRACK YOUR BUSINESS ISSUES AND PRIORITIZE SOLUTIONS
Control resources invested into AI experiments step by step and prioritize your projects depending on how your AI solutions solve your business pains and improve production processes, their return of investment and according to data science best practices in metallurgy that we developed since 4 years around the world.
Align all actors and your AI objectives to a common vision around process optimization, for efficient synergy between management, operations, engineering, technology, R&D, and innovation teams.
Powerful personalized live dashboards customized to your needs.
DIGITIZE YOUR MANUFACTURING PROCESSES THROUGH THE DIGITAL TWIN
Get a global view of all your assets in a single interface : the digital twin.
Build a meaningful digital representation of your manufacturing processes for advanced analytics, digitizing only what is needed to solve your business issues. Take advantage of intuitive tools to enrich your data with business knowledge, such as its precise position, context and role in the processes to prepare the data for analysis.
Centralize your business knowledge and tradecraft for cross-functional efficiency.
TRACK AND EXPLORE YOUR DATA
Precisely track the material as it is transformed and the state of the machines at the exact time it passed through. Asses, clean, normalize, standardize, adapt and automatically ready the data for data science experiments and the R&D process, with advanced visualization and direct AI interpretation through a 4D engine that maps, realigns and harmonizes data in space and time.
Native orchestration all the external modules and necessary resources you need for your projects, such as Azure components.
Keep data and AI models under your control to maintain your competitive advantage: only you can access it. Wizata supports open-source industry-standard file formats and programming languages such as R and Python.
BUILD YOUR OWN AI SOLUTIONS
Develop and deploy machine learning algorithms that mimic natural intelligence and its learning processes with the added power of cloud computing. The AI algorithms will perceive, learn, reason and communicate through observation of data and identify patterns to make predictions and achieve your predefined goals, rather than blindly following programmed instructions.
Perform your data science experiments, big data analytics and AI models training with continuous learning using with intuitive code-free drag & drop interface or established external tools of your choice such as Azure Databricks and Jupyter.
Your intellectual property (data, AI models and digital twins) remain under your sole control.
AUTOMATE YOUR PRODUCTION PROCESSES WITH AI
Deploy realtime AI on the edge or on the cloud, helping you to build further business knowledge and get the most out of your assets.
Translate the AI insights into automation, actionable recommendations, alerts and notifications to empower operators in their daily tasks and in delicate, time-sensitive situations.
Give every person across the company the tools to take smarter decisions faster and avoid small issues turning into impactful problems.
SCALE YOUR AI SOLUTIONS ACROSS ALL YOUR ASSETS
Leverage AI and multiply the ROI of successful projects for company-wide impact by replicating your AI solutions from production line to production line and from factory to factory.
Adapt existing digital twins smartly and expediently to similar assets across the world, with full automatic integration of AI models and connection of necessary modules.
Unify the data science methodology with a consolidated knowledge base, automatic data query and job scheduling, addition and supervision of additional technical resources, built-in library of AI models and collaborative tools that unite all stakeholders to foster innovation.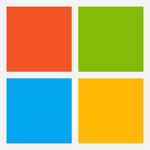 POWERED BY MICROSOFT AZURE OR AMAZON WEB SERVICES
DEVELOPED ON PRODUCTIVE, HYBRID, INTELLIGENT AND TRUSTED CLOUD TECHNOLOGIES
Wizata is the combination of our industry expertise and homemade development with state-of-the-art components. This enables us to offer an adaptive, specialized and secure artificial intelligence platform for the process industry throughout the world, from isolated mines to hyper-connected factories, in total compliance with local data regulations such as GDPR.