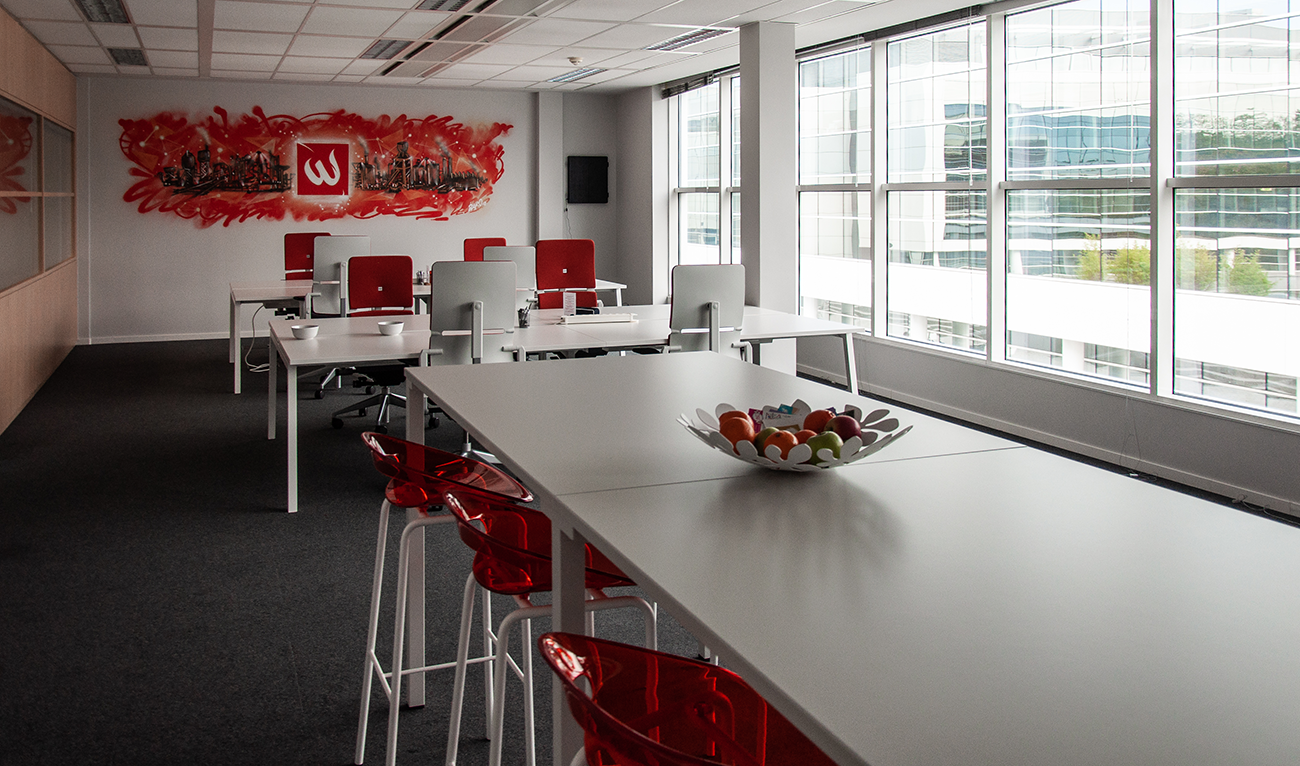 Our brand-new office in Capellen officially became Wizata's new HQ this Thursday, with a convenient space to enhance the team's deep collaboration, to host exploratory workshops, to organize brainstorming sessions for the R&D of our platform and solutions, and to hold co-creation seminars with our partners and clients.
This is following a fundraising of €1.5 million in May, including €500,000 from the Digital Tech Fund, Wizata is continuously expanding, having grown from 12 to 16 full-time employees in just four months.
To stay focused and be inspired, we've asked street artist Baro to paint a mural at the end of the open space.
We invite you to visit our office if you pass by and be to sure check our career opportunities if you want to join the team.