OUR CUSTOMERS ARE SOME OF THE BEST
IN THEIR RESPECTIVE INDUSTRIES
We are glad to say that we are having customers who are one of the best in industries which includes steel, limestone, and concrete manufacturing.
You can find a little more about some of them from the list below: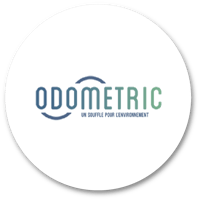 Provider of environmental services intended to manage air quality and odor. The company offers management of atmospheric emissions and uses odor metrology which involves techniques that are both sensory nose panels and non-sensory physicochemical measurements, thereby enabling clients to monitor odors in real-time as well as analyze and treat the air pollution for a healthy environment.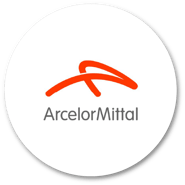 Is a world leader in mining and steel manufacturing, with around 168,000 employees. Their work is groundbreaking, eco-friendly, and efficient. They adopted the AI-powered 3D printing of automotive parts, and have stellar automated processes.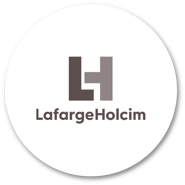 A high-quality cement provider that's been in business for over 150 years, LAFARGE merged with the Holcim Group in 2015. The two companies are global leaders in the construction materials industry and have produced a dozen million tons of concrete. The Lafarge lab oversees the concrete production, which adheres to top quality standards, certified via a third-party lab.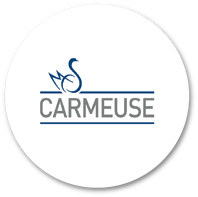 Is in the limestone manufacturing business for over 150 years. Their impact on the environmental, steel manufacturing, and energy production sectors is undeniable. This company cares a lot about their employees, making sure they get the best training and other resources for maintaining their health and safety.

A world-renowned stainless, specialty, and electrical steel solutions company. They conduct business in more than 40 countries and handle over 2.5 million tonnes of stainless and electrical steel. They have a highly connected network for industry, distribution, and services.
TESTIMONIALS
TÉMOIGNAGES
"Wizata's Data Explorer tool has helped my company streamline data management to improve overall efficiency. The platform allows easy data management from multiple sources using one highly visual dashboard. I found it extremely useful when it comes to navigation and rapid data analytics. The AI is able to predict future trends and identify weak spots in the operation much faster than anyone expected. "
"There are many cloud computing AI solutions designed to help improve operations on an industrial scale, but Wizata impressed me the most. It's a highly customizable platform with unique solutions when it comes to data management, real-time monitoring, and it provides plenty of automated features. The full mobile application makes it easy to stay on top of things even when I'm traveling or visiting a different country. With custom alerts and messaging capabilities, I can always stay up-to-date with what's going on."
"Running a manufacturing operation with dozens of employees and hundreds of assets is a daunting task. Without the right solution, it would take us weeks to create reports and identify potential bottlenecks in our operation. However, after Wizata provided us with a custom operation management platform, we are able to monitor every asset in real-time. The built-in AI does an excellent job of creating reports with useful insights we could never find manually. Our operation is far more efficient since we implemented the IIoT system."
"I remember how much work it took to generate a single performance report before we got the custom solution from Wizata. After the implementation of tracking sensors within our existing legacy assets, the management became much easier. Today, I can quickly find trends and identify issues on specific manufacturing lines with a few clicks. Moreover, our team members use the Blockly feature every day to expand the data algorithm to further improve the operation."
LEAN ON THE EXPERTS
Access our case studies section to learn more about our work together.
CASE STUDIES